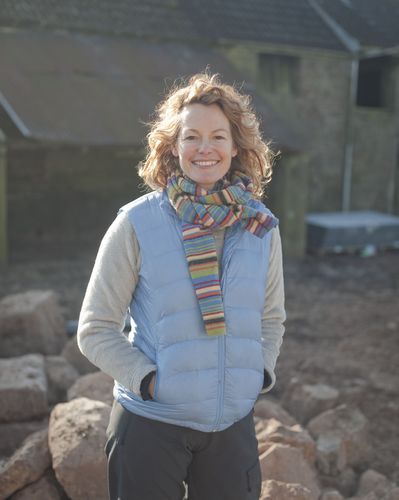 Kate Humble
Author and Broadcaster
United Kingdom
Kate Humble is a writer, smallholder, campaigner and one of the UK's best-known TV presenters. She started her television career as a researcher, later presenting programmes such as 'Animal Park', 'Springwatch' and 'Autumnwatch', 'Lambing Live', 'Living with Nomads', 'Extreme Wives', 'Back to the Land', 'A Country Life for Half the Price' and 'Escape to the Farm'. Her other books include Friend for Life, Humble by Nature, A Year of Living Simply and Thinking on My Feet, which was shortlisted for both the Wainwright Prize and the Edward Stanford Travel Memoir of the Year.
BOOK SIGNING
Kate Humble will be joining the Food & Travel Stage on Sunday, 15 Jan at 1pm to talk about her book 'Homecooked: Recipes from the Farm.'
This will be followed by a book signing at the Stanfords Stand, D72.
Home Cooked is the debut cookbook from Kate Humble and is a celebration of simple, seasonal home cooking full of flavour, comfort and joy. With more than 100 recipes from Kate's kitchen table, this is food to share from breakfast time to the evening meal – for lazy days, busy weeknights or gatherings, and everything in between. Inspired by Kate's rural life at home in Wales, and the popularity of Kate's cooking segments on her TV programmes, this deliciously appealing slice of country life contains many seasonal recipes.
With beautiful photography shot on location by Andrew Montgomery complementing Kate's storytelling along the way, Home Cooked is a visual feast as well as a delight to read.